"OUR CHILDREN  – OUR FUTURE"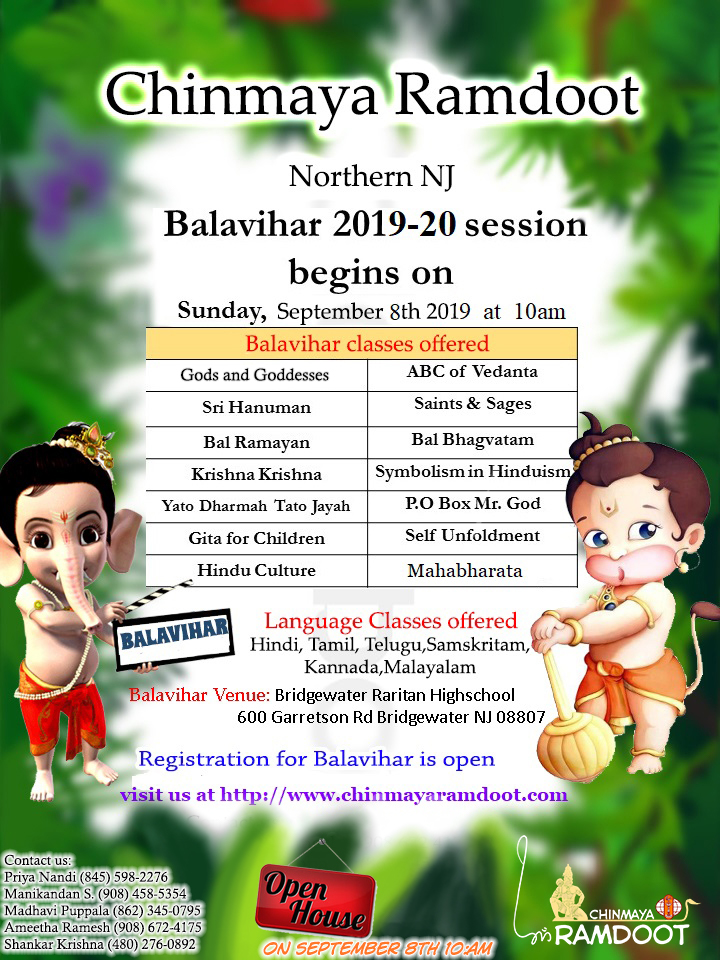 Balavihar is a place for children to bloom and grow. In Balavihar we help children to make the right choices in life, because it is these choices that will determine their future. We are once again excited to start new Balavihar year beginning September 2019. Learn more about Balavihar curriculum and schedule.
Open House is on Sun Sep 8, 2019 10 AM
Venue :  Bridgewater Raritan High School Large Cafeteria
All are welcome to attend Open House. Come along with your friends/families.
Per family Basic Membership : $600
Parivar Membership : $1200
For more information visit  Membership details