Date : 31 Dec 2022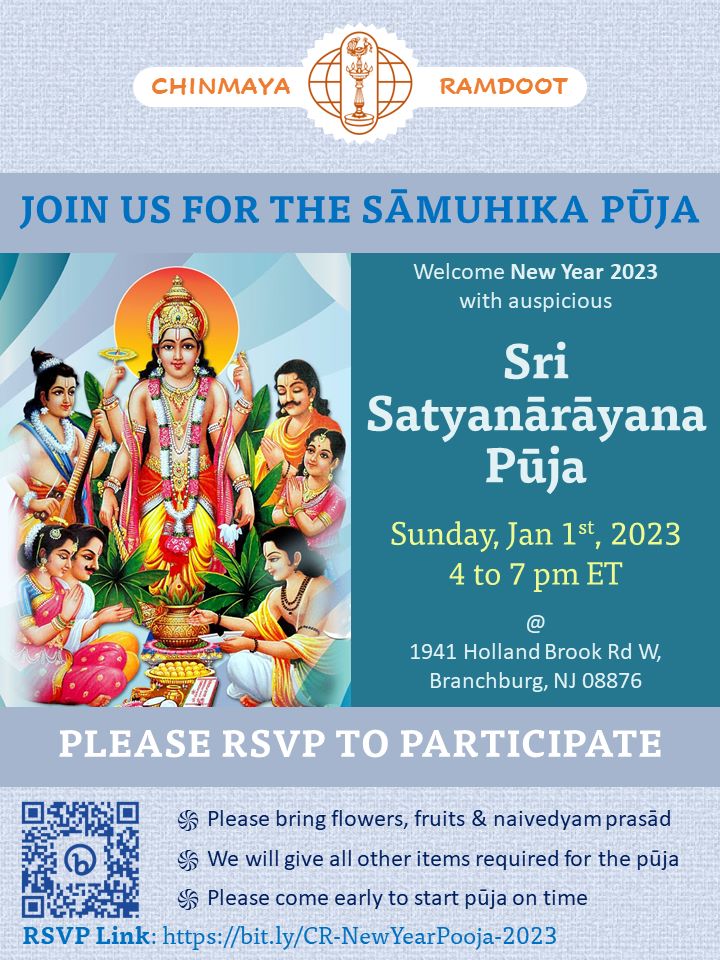 🙏🏼 Hari Om 🙏🏼
Let's welcome the New Year 2023 with auspicious…
🌸Sri Satyanarayana Puja
🗓 Date
Sunday, Jan 1, 2023
🕓 Time
4 pm to 7 pm ET
📍 Location
1941 Holland Brook Dr W
Branchburg, NJ 08876.
🔗 RSVP Link: https://bit.ly/CR-NewYearPooja-2023
📋 Note
1️⃣ Please bring flowers, fruits & naivedyam prasad
2️⃣ Ramdoot will provide all other pooja items
3️⃣ Come in early to start pooja on time
4️⃣ Event is OPEN TO ALL. Forward to your friends.