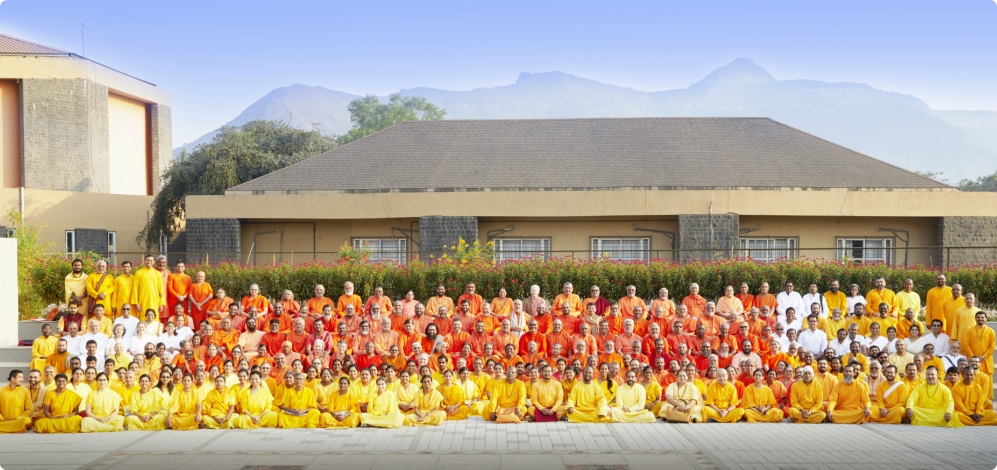 Swamins and Brahmacharins

"I am waiting for the trained Brahmacharis to come up to give this message. Give them also 30-35 years, so that when I am gone, there will be not one but many more Chinmayanandas coming up, so that work will not stop but continue."
-Swami Chinmayananda
Our Guru Parampara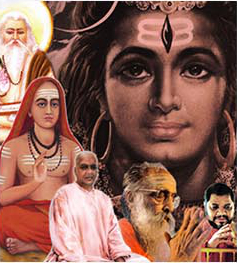 Adi Shankaracharya established the Dashanami Sannyasa Order, a monastic order with ten lineage names. Of these, Chinmaya
Mission belongs to the lineage and traditions of the 'Sringeri Matha' in Karnataka, India. The first acharya of this noble institution was none other than Shri Sureshvaracharya.
In the Sringeri Matha tradition, the Lord is worshipped as Deva in the form of Lord Adi Varaha, and as Devi in the forms of Puri Devi, Bharati Devi, and Kamakshi Devi. The main pilgrimage centre, or dhama, is Rameshvaram and the worshipped holy river, or tirtha, is Tungabhadra.
In this Bhurivara lineage, or sampradaya, the primary Veda is Yajur Veda, which reveals the Mahavakya: "Aham Brahmasmi". Sannyasis initiated into this lineage are bestowed with the title, or padavi, of "Saraswati" after their name (e.g., Swami Chinmayananda Saraswati).
Acharyas of Chinmaya Mission
The Final Journey

The Preparation

The Beginning

Sandeepany Acharyas

Country
AUSTRALIA
CANADA
FRANCE
HONG KONG
INDIA
MAURITIUS
NEW ZEALAND
PHILIPPINES
SOUTH AFRICA
SRI LANKA
SWEDEN
TRINIDAD
TRINIDAD AND TOBAGO
UNITED KINGDOM
UNITED STATES
USA
WESTERN AUSTRALIA
State
ANDAMAN AND NICOBAR ISLANDS
ANDHRA PRADESH
ASSAM
BRAMPTON ONTARIO
BRITISH COLUMBIA
CALIFORNIA
CENTRAL PROVINCE
CHATTISGARH
DELHI
EASSTERN
FLORIDA
GAUTENG
GEORGIA
GOA
GRAYSLAKE, IL,
GUJARAT
HARYANA
HIMACHAL PRADESH
HONG KONG
HYDERABAD
ILLINOIS
JHARKHAND
KARNATAKA
KERALA
KOLHAPUR
KWAZULU-NATAL
LONDON
MADHYA PRADESH
MAHARASHTRA
MANILA
MARYLAND
MICHIGAN
NEW JERSEY
NEW MEXICO
NEW SOUTH WALES
NEW YORK
NORTHERN
ODISHA
OHIO
ONTARIO
ORISSA
PARIS
PENNSYLVANIA
PLAINE WILHEMS
PONDICHERRY
PORT-OF-SPAIN
PUNJAB
RAJASTHAN
SODERMANLANDS
TAMIL NADU
TASMAN
TELANGANA
TEXAS
UTTAR PRADESH
UTTARAKHAND
VICTORIA
VIRGINIA
WEST BENGAL
WESTERN
WESTERN CAPE
Swami
Swamini
Brahmachari
Brahmacharini